Cardiff Metropolitan University in Wales is shutting down and relocating its primary data center.
The Welsh university's primary data center, based at its Llandaff campus, is being relocated from A block to L block in the Llandaff Learning Centre. It is also relocating its network services from one part of A block to another.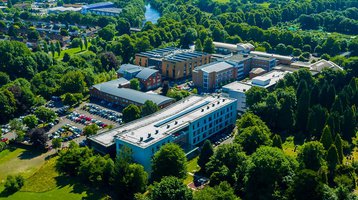 The university said the move was required due to the expansion of the School of Technologies into A block in January, alongside the installation of resilient technologies – in the form of a backup power generator and UPS – to keep our services running in the event of power loss.
"It will deliver performance improvements to take us through the next few years, and the move is required to achieve audit recommendations and increase the security of our services and data," said the university.
As part of the move, the university has planned two total shutdowns of its systems in order to relocate equipment and migrate applications; one occurred over the Christmas period between December 27-29, and another is scheduled between January 7-9.
The shutdowns will mean students and staff will be unable to access systems including Moodle, Office 365 apps such as OneDrive, the entire electronic library, and not have physical access to either Learning Centre.
"We apologize for the situation this may put you in, but the work is absolutely essential. There is never a good time for all, so we've tried to find the least inconvenient time for everyone," the university said.