Lubricant giant Castrol has announced a test and development center for data center immersion cooling at its global headquarters in the UK.
Castrol will develop new immersion fluids tailored for data centers, in a new facility in Pangbourne, 50 miles west of London, working with its existing data center partner Submer.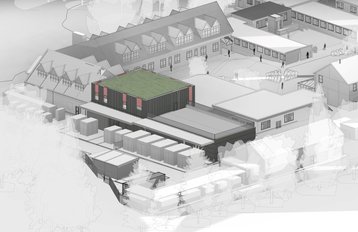 The center will be on the same site as a new £50 million test lab for batteries, announced by Castrol's parent, BP group.
As well as developing new immersion fluids, the center will also have space for customers and partners to test and validate liquid cooling techniques, using Submer's SmartPod and MicroPod tank systems, adapted to test new fluids and new server equipment, and installed at the new center.
Castrol and Submer announced a partnership in June, saying at the time that Castrol's thermal management expertise and Submer's knowledge of immersion cooling would deliver benefits and make data centers more sustainable.
The facilities will also be used to develop and test methods to capture and reuse the heat from data center operations to further increase operational efficiency.
"Immersion-cooled data centers could bring huge gains in performance and big reductions in energy wasted in cooling," said Rebecca Yates, BP's technology vice president for advanced mobility and industrial products. "Together, Submer and Castrol aim to deliver sustainable solutions as demand for computer power continues to surge."
"Castrol's investment in Submer's systems is the next step in our joint mission to accelerate the adoption of immersion cooling technology within the IT industry," said Daniel Pope, co-founder and CEO, Submer.