Cellnex has acquired Red Bee Media's Media Gateway data center in Hilversum in the Netherlands.
The 1,400 sqm (15,000 sq ft) facility provides colocation and connectivity for a number of public and commercial broadcasters and other media and telecom companies. It reportedly has direct connections to major providers, telecom operators, and ISPs as well as a growing number of football stadiums, television studios, and event venues.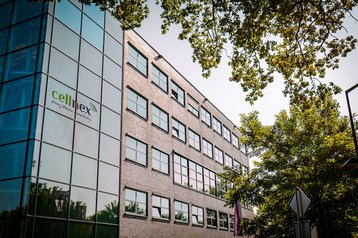 "The Media Gateway data center is a valuable addition to our current Edge data center portfolio," said Robin Verlangen, commercial director at Cellnex Netherlands.
"Its central location, close to Amsterdam, combined with its excellent connectivity possibilities, is extremely attractive to our current customers as well as national and international companies. Especially for organizations with a high demand for connectivity and storage capacity. Moreover, there is still room for growth, which is quite unique in the Amsterdam region, especially in these times of scarcity."
Red Bee Media, formerly Ericsson Broadcast and Media Services (EBMS), provides a number of services including channel playout; essentially the technology that push out programming to viewers. Terms of the deal were not disclosed, but Red Bee will still continue to use the data center to deliver media services.
"The acquisition of the Media Gateway by Cellnex aligns well with Red Bee's overall strategic direction, where we continue to focus on our core activities, evolving our cloud-based platforms and software-enabled services and continuing to establish strategic vendor relationships," said Thijs Bakx, head of market operations Benelux at Red Bee. "As an experienced data center provider, Cellnex will deliver the high standards and reliability we need to provide our mission-critical services to broadcasters and media companies in the Netherlands and internationally."
Cellnex Nederland offers data center services in 24 high telecom & data towers across the Netherlands. Opened in 2001, the Red Bee Media Gateway was the first commercial carrier-neutral data center in the Hilversum Mediapark.
Ed Boerema, managing director Cellnex Netherlands, added: "Our telecom infrastructure is essential for the services of mobile telecom operators and broadcasting operators. With the current digital transformation, however, it is becoming increasingly crucial not only to transport data safely and quickly but also to store, process and access it. The Media Gateway data center is an important link in this entire data ecosystem."
In September, a number of UK television channels went off the air after a fire suppression system was triggered at a Red Bee Media broadcast facility in London.