CenturyLink has finished a chiller replacement project in one of its UK data centers, aiming to save more than 275,000 kWh over the next year, and reduce its annual power bill by £400,000 ($529,000).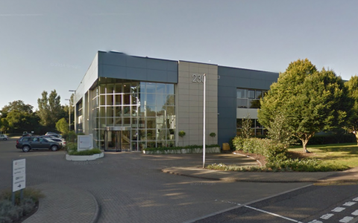 A breath of fresh air
"Traditionally, approximately one-third of energy consumed by a data center is related to cooling, so making sure that our data center infrastructure runs at peak performance is a top priority," said Steve Weiner, senior product manager, colocation, CenturyLink.
"Whilst we have a number of important ongoing tactical initiatives for efficiency, such as ensuring the cool air is delivered to where it is needed and not leaking through the raised floor or incorrectly adjusted floor grills as examples, from time to time our data centers' key infrastructure need a comprehensive refresh to maintain the right environment for business critical applications."
The free air cooling chiller has already been used in "a number of the existing CenturyLink UK data centers," with the total number of data centers in the country currently standing at five.
Over in the US, CenturyLink produced a pre-packaged approach to retro-fitting better cooling. It built a chiller-in-a-box in its Columbus CL1 data center, reducing its PUE from 2.10 to between 1.5 and 1.6, and winning the DCD Energy Efficiency Improver's Award.
Last month, the company joined the US initiative the Better Buildings Challenge, and last week announced a partnership with Nokia to reduce electricity consumption on its power switches.