Chef, the company developing the eponymous open source IT automation tool, has secured $40 million in venture capital in a round led by DFJ Growth.
The start-up said the investment demonstrates the demand for DevOps methodology in the enterprise. The cash will be used to expand Chef's operations globally and accelerate new product development.
Chef has also announced the availability of Chef (the software) in the Microsoft Azure Marketplace, several weeks after it was made available through Amazon Web Services.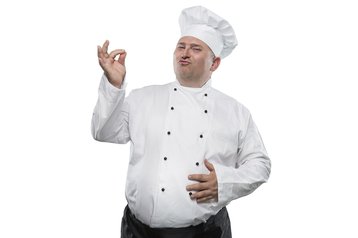 Writing infrastructure
Chef (formerly Opscode) was founded in 2008 with headquarters in Seattle. The start-up develops software that automates configuration of IT resources, considerably reducing time spent on maintenance and deployment of new equipment like servers, storage arrays or load balancers. It depends on reusable definitions known as recipes, which can be shared among the community members.
Chef and its rival Puppet Labs are the darlings of the DevOps movement, which encourages closer cooperation between application developers and IT staff.
The list of the start-up's customers includes some of the largest corporations in the world: Facebook, GE, Target, Bloomberg, Nordstrom, Gap, IBM and Yahoo.
The latest Series E round brings the total investment into the company since 2009 to an impressive $103 million.
"This is an inflection point for Chef as a company. Our innovation is becoming the primary bridge between traditional IT and New IT in the enterprise," said Barry Crist, CEO of Chef. "Today we enter a new era as the automation control plane for digital-first organizations everywhere, and this new capital will help us take DevOps mainstream."
The complete list of investors includes DFJ Growth, Millennium Technology Value Partners, Battery Ventures, Citi Ventures, Ignition Partner, ScaleVP and Hewlett Packard Ventures.
"Chef is at the center of a fundamental shift in IT as enterprises race to change how they build and deploy software to become high velocity organizations," said Sam Fort, principal at DFJ Growth.
"Chef has become the leading platform for enabling this transition, and we are thrilled to lead this investment to help accelerate Chef's growth in the market."