China is beginning a program to boost the building of infrastructure including 5G networks and data centers, as the country emerges from the first phase of the coronavirus crisis, according to reports.
5G will play a big role in continuing to control the epidemic and supporting a resumption of work, a State committee has decided, according to a report in the People's Daily, the official Chinese Communist Party newspaper. In Shanghai, the authorities are soliciting applications to build new data centers in 2020.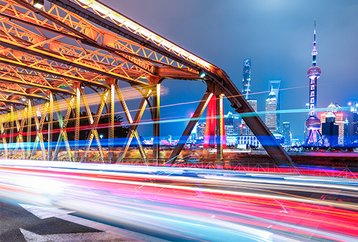 Back to work
5G will promote economic activity, as well as helping with epidemic control said Chen Zhaoxiong, vice-minister of industry and information technology, according to People's Daily. As well as data centers and networks, the plan includes electric grid infrastructure, mass transit systems, and railways, vehicle charging stations and Internet of Things projects.
Henan province plans to have 5G coverage in major urban areas during 2020, while Chongqing Municipality and Guangdong province have promised more infrastructure. China Mobile has promised 300,000 5G base stations in 2020; China Telecom and China Unicom are partnering on another 100,000 5G base stations in 47 cities. across the country in the first half of this year - with long term investment reaching 1.2 trillion yuan ($169bn), according to the China Academy of Information and Communications Technology.
Despite this optimism, there are still questions about the level of customer demand for 5G, and whether the demand for data center space will be solid enough for a major surge in growth after the virus outbreak.
Shanghai's Municipal Economic Information Commission is soliciting proposals to build new data centers, according to a document seen by DCD. The amount is limited to 30,000 racks during 2020, consuming energy equivalent to 250,000 tonnes of standard coal. At roughly 2,460 kWh per tonne of coal, that amounts to about 70MW of data center capacity (assuming the facilities are run constantly).