China Mobile International (CMI) is planning on expanding its network to the African continent, and has signed an agreement with Djibouti Data Centers (DDC), giving it access to the local operator's cable landing station.
CMI wants to set up its own colo facilities and cross-connects within proximity of the cable landing points for the Asia - Africa - Europe 1, South-East Asia - Middle East - Western Europe 3, the South East Asia - Middle East - Western Europe 5, the East to West African cable system, SEACOM, the Europe India Gateway, the East to South Africa cable system, the Eastern Africa Submarine Cable System and the Yemen-Djibouti, Djibouti-Ethiopia and Djibouti-Somalia systems.
China Mobile's mobility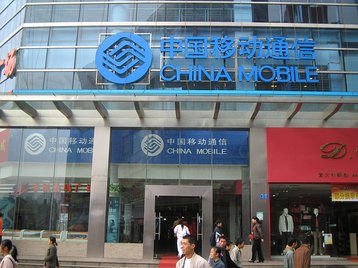 Anthony Voscarides, CEO of DDC, said: "We are very pleased that China Mobile International will be joining the carrier neutral DDC ecosystem. The addition of CMI further establishes the DDC ecosystem as the leading carrier neutral data center hub in east Africa serving global and regional telco's, MNOs, ISPs, and content providers."
"Serving partners such as CMI in the neutral DDC ecosystem supports our mutual objective of making a significant contribution to Africa's digital evolution, and will most certainly contribute to the economic development and social well-being of the region."
China Mobile, CMI's parent company - which, according to an English translation of an iFeng article published by technode, accounts for 80 percent of China's telecom market - is pursuing its expansion both locally and internationally. In 2015, it partnered with Huawei in China to build a fully virtualized mobile network prototype. It is currently building a mobile cloud data center in conjunction with search engine Baidu, and another one of its subsidiaries is building a 1.28m sq ft (119,000 sq m) cloud facility in Xinjiang, which is also the planned location for a giant cryptocurrency mine.