China Telecom Global (CTG), a subsidiary of China's largest fixed-line service operator, has announced a partnership with Liquid Telecom, a major telecommunications provider and data center operator focused on the African market.
Together, the two companies will work to improve network connectivity between Asia and Africa, enabling their customers to benefit from extended network coverage.
As part of the deal, CTG has already established a Point-of-Presence (PoP) at Liquid Telecom's East Africa Data Centre in Nairobi. The company will add further PoPs in Johannesburg and Cape Town in the near future.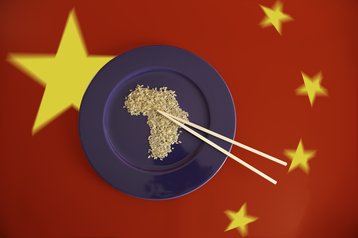 Connecting the hemispheres

State-owned China Telecom owns and operates the country's largest optical fiber network, and is the third largest mobile network provider in China.
Meanwhile, London-based Liquid Telecom has built Africa's largest independent fiber network which runs from the north of Uganda to Cape Town, spanning more than 50,000km.
Liquid Telecom is a subsidiary of Econet – a major telecommunications group with operations and investments in Africa, Europe, South America, North America and East Asia. Last year, the business acquired Tata Communications' subsidiary and South Africa's second biggest national telecommunications operator, Neotel, for 6.5 billion Rand ($548.79m).
The deal is set to considerably expand network coverage of both network operators, across some of the world's fastest-developing economies.
"With more than 50 countries in the region, Africa is nonetheless the booming new market with the highest development rate just after Asia, and a very important market for CTG," said Changhai Liu, managing director of China Telecom for Africa and Middle East.
"This collaboration will enable both CTG and Liquid Telecom better serve our customers and explore untapped business potential for further development. Under this partnership, we are well positioned to enhance the connectivity and network infrastructure in both regions."