Aliyun, the cloud subsidiary of China's e-commerce giant Alibaba Group has opened a data center in Silicon Valley in California, aiming to compete in a crowded market dominated by players like AWS, Microsoft and IBM.
The new Tier III+ facility, Aliyun's first outside China, is expected to offer five kinds of cloud service, including cloud servers, load balancing service, relational database, cloud shield security and cloud monitoring services. More innovative cloud and big data services are expected at a later stage.
The site will have access to multiple backbone networks via Border Gateway Protocol (BGP) , so it can cover the whole US market. It can also be directly connected to other countries and regions.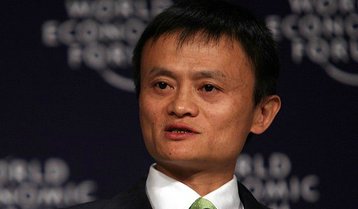 Chinese customers first
The new facility will initially cater to Chinese companies with operations in the United States, including retail, Internet and gaming firms, Ethan Yu, Alibaba's vice president for international cloud told Reuters. After that it will go after US businesses wanting a presence in both countries.
Users of the Silicon Valley center will buy customized services via Aliyun's regular website. In addition, as the US facility is connected with the cloud company's data centers in China, customers will be able to manage applications running on clouds in both the USA and China with one account, hence achieving unified deployment, operation and maintenance.
Alibaba has big plans for Aliyun. In the last quarter (ending in December), cloud computing and infrastructure was the company's fastest-growing business segment, increasing sales by 85 percent to $58 million.
The cloud provider still only accounts for about one percent of Alibaba's revenue, but it supports the company's core e-commerce operation and will also play a pivotal role in the long run.
Currently, Aliyun operates cloud data centers in Hangzhou, Qingdao, Beijing, Shenzhen, and Hong Kong. In 2014, the cloud giant added three data centers, in Beijing, Hong Kong and Shenzhen to accommodate the exponential demand growth for cloud services.  
The cloud company is rated as the largest Infrastructure-as-a-Service (IaaS) provider in China, accounting for almost a quarter of the market, according to a recent report from IDC.
 To capture the international market, Aliyun has established research and operation centers across the world including Silicon Valley. Last year, the cloud giant founded the research institute iDST, hiring talented computing scientists globally for doing research on cloud computing and big data.