China's primary nuclear weapons research institute acquired cutting-edge US semiconductors, despite export restrictions aimed specifically at preventing such a scenario.
A Wall Street Journal review of procurement documents found that the state-run China Academy of Engineering Physics was able to get its hands on chips made by companies like Intel and Nvidia at least a dozen times since 2020.
The CAEP academy was placed on a US export blacklist in 1997.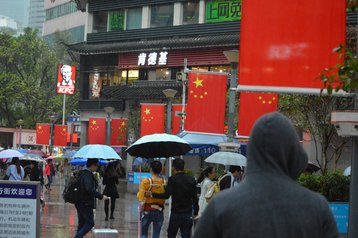 The chips were acquired from resellers in China, which helped circumvent the restrictions.
The WSJ found at least 34 CAEP research papers over the past decade that referenced using American semiconductors in the research. At least seven were identified by nuclear experts as pertaining to maintaining nuclear stockpiles.
Restrictions on chip exports were tightened under the Trump administration, and further expanded by Biden.
Late last year, the US government blocked the export of more chipmaking tools to China, and this month is believed to have convinced Japan and the Netherlands to join the ban.