Chinese telecoms equipment giant ZTE has officially released its new 25G Top-of-Rack (ToR) switch as well as an all-gigabit routing switch series. 
The ZXR10 5960-4M and ZXR10 5950 were developed to meet the needs of data center and campus network aggregation layers.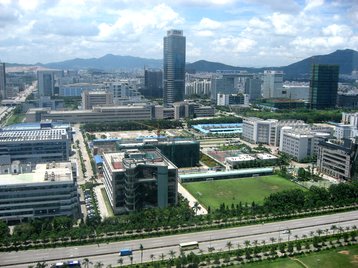 Top of the rack
The ZXR10 5960-4M is a 2U switch that has four card slots, offering switching capacity of up to 6.4 TB/s, packet forwarding rate of up to 2976Mpps and supporting a maximum of 32x100GE, 64x40GE, 128x25GE or 128x10GE interfaces.
It supports 24 hybrid cards of 25GE/10GE and 100GE, for flexible high-speed network deployment. The ZXR10 5960-4M is also compatible with the ZXR10 9900 series core switches.
The new ZXR10 5950 is an L3 cassette routing switch family aimed at enterprise clients. Products from the 5950 series can provide 24-port and 48-port all gigabit interfaces, and can use either fixed 10GE small form factor pluggable (SFP+) fixed interfaces for uplink ports, or choose between 40GE uplink or stacking ports.
ZTE's data center plans extend beyond just supplying the needs of facility operators, and the company is also working on data centers of its own, last year opening one in Central China.
In May, the company announced that it was partnering with Tencent to build an energy-efficient data center that used indirect evaporative free cooling.