Alternative network provider CityFibre is continuing its fiber-the-home broadband rollout in the UK, with plans for a small Edge data center in Bradford.
In July, CityFibre added 14 locations - including Bradford - to its "Gigabit City" program, which offers faster broadband by taking fiber connections direct to homes and offices. To enable the Bradford plan, it has also applied to build a data center in a 4000 sq ft (370 sq m) in an industrial unit in Bradford, according to a report in the Telegraph & Argus
Feeding the fibder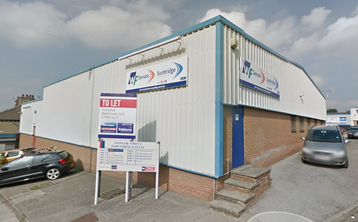 No details of the data center itself have been given, but this is clearly a small facility. A space that size would support a maximum of around 500kW, but the current plans seem considerably smaller. The application at Bradford District Council suggests the data center would be cooled by a number of conventional air conditioning units, and says a number of engineers and maintenance staff would be based there.
In its application, CityFibre promised to "transform the entire area's digital landscape, bringing full-fibre connectivity within reach of nearly every building in Bradford." The data center would likely be needed to host online content from streaming media and other services needing low latency.
Bradford has an average download speed of 49 Mbps, slower than the national average of 54.2 Mbps, according to Ofcom figures quoted by the Telegraph & Argus, while neighboring Leeds luxuriates in a download speed of 57 Mbps.
CityFibre is the UK's largest alternative provider of wholesale fiber network infrastructure, providing its fiber-to-the-premises services in comipetition with the incumbent, BT Openreach. It has been buying up smaller fiber networks across the UK, including Kcom's network in Hull, Redcentric in 2016, and Kcom in 2015.
CityFibre operates in 12 cities already, including Glasgow and Aberdeen. In July, it announced another 14: Batley, Bradford, Derby, Dewsbury, Doncaster, Inverness, Ipswich, Leicester, Lowestoft, Newcastle-upon-Tyne, Rotherham, Slough, Swindon and Worthing. The company reckons this gives it access to five million homes, or around 20 percent of the UK market.