CityFibre's plans to invest £100 million ($121m) in Edinburgh's Fiber-to-the-Premises (FTTP) rollout have suffered an embarrassing setback, with the company breaking a bridge in Scotland's capital city.
The fiber broadband provider was installing fiber cables on the Shandon bridge at Ashley Terrace when workmen dug too deep and dislodged stonework on the underside of the bridge.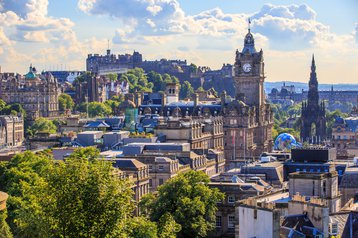 It's led to a backlash from local residents who are frustrated by the damage caused, with the bridge being closed since January, according to Edinburgh News, and causing significant travel disruption.
The publication reports that CityFibre is in talks with Network Rail, who own the bridge, over repairs.
It also turns out CityFibre didn't have permission from the local council to be carrying out work that covered the point of excavation.
Labour councilor for Colinton, Oxgangs & Fairmilehead, Scott Arthur, said on Twitter that CityFibre has been issued with a Stage 1 Improvement notice, meaning that the company must achieve a minimum of 90 percent pass rate for all sample inspections of their signs, lighting, and guarding, as well as re-installments.
According to the same document, CityFibre was instructed to 'cease all work in progress on the network on 17th February, to make safe all defects, backfill any excavations and not commence any new works'.
The company has since submitted an improvement plan, designed to outline how the firm tackles its fiber rollout in Edinburgh going forward and has resumed its wider rollout. However, it's still not clear when the bridge will reopen.
In a statement, Paul Wakefield, CityFibre's build manager for Edinburgh, said: "Following full fiber deployment by CityFibre on Ashley Terrace and Shandon Place, the bridge which spans the old railway line has been closed and has temporary traffic restrictions in place for additional reinstatement works. We would like to apologize for any inconvenience caused and to reassure residents that we are working closely with the council and Network Rail to find a solution to reopen the bridge as soon as possible."
CityFibre is attempting to connect eight million homes with full fiber by the end of 2025 and has already covered over 2.5 million premises.