CapitaLand Ascendas REIT (CLAR) has proposed the acquisition of Seagate Singapore's R&D facility, including a data center, for S$218.24 million (US$163.14m).
Built only eight years ago and located in the one-north area of Singapore, the facility is known as 'The Shugart' and was named after Seagate founder and former CEO Alan Shugart. The acquisition is anticipated to complete in Q2 of 2023.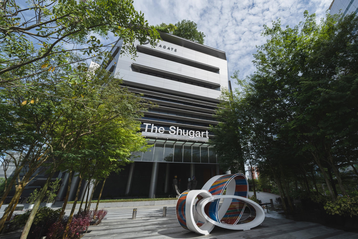 William Tay, CEO and executive director of CLAR, said: "The acquisition of Seagate's Singapore R&D facility is a strategic fit with our existing portfolio. Singapore remains one of our core markets and we are scaling up our presence with a highly sought-after asset in the heart of the R&D and technology district at one-north.
"The proposed acquisition is a continuation of our value creation efforts to grow CLAR's portfolio with good quality assets that have long-term growth potential and income stability. This acquisition involves the leaseback of the property to Seagate for 10 years, with an option for an additional 10 years, which will generate an attractive long-term stable return."
The building spans 440,029 sq ft (40,880 sqm) across one nine-floor tower and another six-floor tower with three basement levels. The majority of this floor space is dedicated to R&D but also features a data center, clean room, sky garden, sports hall, and gymnasium. The size and capacity of the on-prem data center have not been shared. DCD has contacted the companies for more information.
According to the proposal, the total acquisition cost including stamp duty and an acquisition fee will reach S$232.4 million (US$173.74m). The valuation of the building as of March 2023 was S$230m (US$172m).
Seagate Singapore is the sole occupant of the facility and will remain so for the next 10 years in part of a lease-back agreement with a built-in rent escalation of 2.5 percent per annum. Seagate will have the option for an additional 10-year extension.
Seagate is a data storage hardware provider. The company was launched in 1978 as Shugart Technologies and developed the first 5.25-inch hard disk drive in 1980. Earlier this year, the company received a $300 million fine from the United States Department of Commerce for selling storage to Huawei, a firm to which products can't be sold without a license. The money will be paid back over five years in $15m installments.
CLAR is a Singapore-based business space and industrial real estate investment trust. Upon completion of the proposed acquisition, CLAR will own 231 investment properties comprising 98 properties in Singapore, 36 properties in Australia, 48 properties in the United States, and 49 properties in the United Kingdom/Europe.