American network service provider Cleareon says it has acquired more than 20,000 square feet of data center space in the New York City metro area.
The announcement follows the purchase of "significant data center assets" in New York in October 2017.
The company hasn't specified the location of the assets, the name of the previous owner or the financial details of the transaction. The deal is expected to close in February 2018.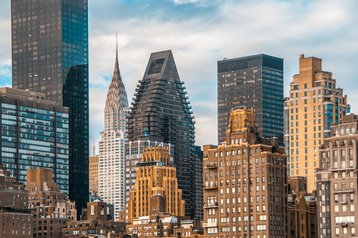 Somewhere
Cleareon specializes in edge connectivity and colocation, having built up a network that connects thousands of office buildings across New York.
It has established more than 30 network points of presence (PoPs) and runs multiple data center sites – however information about their size and location appears to be a closely guarded secret.
Cleareon says its latest acquisition will enable the company to expand its colocation offering and improve front-haul - the connection between cell tower radio and the mobile network control backbone - for distributed antenna, small cell and other wireless systems.
The acquisition will also help also expand the Cleareon ecosystem with opportunities for additional carriers and wireless service providers.
"As with our 2017 acquisition, these assets complement Cleareon's existing dark fiber and lit services portfolio by strengthening our position at the 'intelligent edge' of networking technology and service deployment," said Cliff Kane, Co-CEO at Cleareon.
"We aren't simply offering dark fiber or lit services or even data center services. We're offering premium access solutions while readying NYC for 5G, Cloud, IoT and other promising wireless-enabled applications – right now."
According to research published by CBRE in October, the New York tri-state data center market is showing signs of recovering from the impact of Hurricane Sandy, with 2.9MW of net uptake in the first half of 2017, and 18.2 percent of wholesale vacancy.