Cloud Foundry, the open source, cloud-native software development platform, has introduced a new project that makes it easier to deploy and manage containerized applications.
Container Runtime is based on an updated version of Kubo, a project developed by Pivotal and Google and donated to the Cloud Foundry Foundation in June. It has been chosen as the platform's default container deployment method.
The announcement was made at the Cloud Foundry Summit Europe in Basel, Switzerland.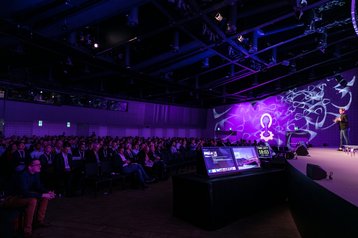 What's in a name

Cloud Foundry is a Platform-as-a-Service that enables developers to design cloud applications without being tied into proprietary tools. The foundation that governs the project is a non-profit, and constitutes part of the Linux Foundation.
Cloud Foundry has seen rapid growth since its original release in 2011, with 2,800 contributors, 93,000 code commits in the last 24 months, and 67 corporate members.
Container Runtime is the latest step in streamlining the platform and making it more appealing to a mainstream audience. It is based on Kubo, which orchestrates containers using the open source Kubernetes project, originally developed at Google, and BOSH, a tool for management of large scale distributed services originally developed at VMware.
At the same time, Elastic Runtime project has been renamed to Application Runtime to highlight the difference between two software deployment methods and introduce more clarity. Both Container Runtime and Application Runtime support apps in any language or framework, on any cloud.
"The technology has progressed quickly—after only four months in incubation, the first commercial offering has already been launched. Container Runtime expands the capabilities of Cloud Foundry beyond Application Runtime, giving enterprises more options to take advantage of cloud-native best practices," said Abby Kearns, executive director of Cloud Foundry Foundation.
"With nearly 70 percent of enterprises using containers in some capacity, choice is critical. This expansion enables businesses to take advantage of the power of Kubernetes combined with BOSH, an open source, enterprise-grade management tool."
The first commercial offering mentioned above is the Pivotal Container Service (PKS), launched in September.
During the Summit, Cloud Foundry Foundation also launched the Foundry - a single marketplace for the open source ecosystem, with more than 600 products and services already on offer.