French cloud gaming startup Blade has filed for bankruptcy.
Server provider 2CRSi claims that it is owed money by the company, and could seize Blade's existing racks and resell the equipment.
Blade claims that its Shadow service will not be impacted by bankruptcy proceedings. The platform, which offers users access to a high-end gaming PC configuration over the Internet for a monthly fee, is hosted out of Equinix data centers.
Blade has filed for bankruptcy in the California Northern Bankruptcy Court and the Paris Commercial Court has begun receivership proceedings.
For more breaking data center news, features, and opinions, be sure to subscribe to DCD's newsletter
A shadow of its former self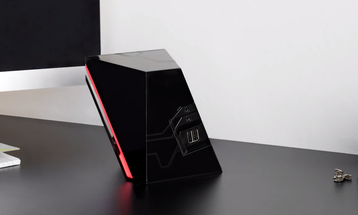 "Shadow became a victim of its success," the company claimed in a post following the bankruptcy. "Over the past five years, thousands of users, two-thirds of whom are based outside of France, have been convinced by subscribing to our service. Thousands more are waiting their turn, as demand continues to increase despite lengthening delays."
The post claims the company will "undergo a reorganization in order to free ourselves from the debt holding us back to continue the development of our bleeding-edge technology."
But 2CRSi, which built custom servers for the company, says that it may claim its hardware back from Blade to cover missed payments.
"2CRSi now has the capacity to take over servers corresponding to €30.2 million worth of orders placed in 2017, 2018, and 2020," it said in a note to shareholders.
"Given the shortage of electronic components and more specifically graphics cards since the end of 2020, there is a strong demand on the market for this type of equipment and 2CRSi has already received indications of interest from several customers for the servers involved.
"2CRSi will initiate a claim procedure without delay, in accordance with legal provisions, in order to recover this equipment, which is still owned by the Group." Some of that equipment has yet to be delivered to Blade, due to "repeated postponements on Blade's initiative."
Blade represents about 10 percent of 2CSRi's business. Over its short life, Blade has raised tens of millions to build a PC-in-the-cloud platform, primarily geared towards gamers.
In October 2019, the company had 65k subscribers and halved the price of its entry-level subscription to $14.50 in an effort to hit a target of one million. "This gamble didn't pay off," Omdia analyst George Jijiashvili said.
Now, the business is seeking new investment to help right the ship. Among those interested is Octave Klaba, founder of European cloud provider OVHcloud.
"Through [investment fund] Jezby Ventures, I will make a takeover offer of [Blade] with the aim of developing a European alternative to Office 365 / G-Suite," Klaba said (translated). "Hoping that this offer will be accepted by the judge, in the meantime, we continue to work on the case (EU and US)." It is not clear if he is interested in the gaming aspect of the business.
Rival cloud gaming service Stadia has also struggled. Despite relying on the vast infrastructure and deep pockets of parent Google, the platform has failed to find much success.
Earlier this year, Google canceled all of its in-house Stadia games development projects, and began laying off staff.