Cryptocurrency mining company Marathon Digital Holdings has promised a huge upcoming bitcoin data center will be "70 percent carbon neutral."
However, the company is part-owned by utility Beowulf and uses a coal-fired power plant to run its existing infrastructure.
The announcement comes as Telsa CEO and crypto figure Elon Musk helped tank bitcoin's value over its environmental impact, and now has said he is talking with US miners about using more renewable energy.
We'll be good, promise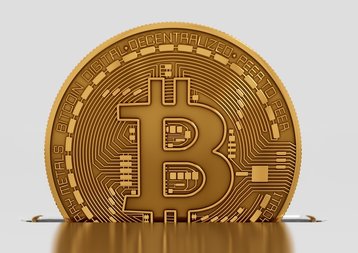 Marathon plans to give partner Compute North 73,000 bitcoin miners as part of a 300MW data center in Texas, along with an 18-month $67m loan to build the facility.
"Compute North is a long-term partner of ours, and by expanding our working relationship with them through this new agreement, we have now secured economical hosting arrangements for all 103,120 of our previously purchased bitcoin miners," said Fred Thiel, Marathon's CEO.
"Once all our miners are deployed by the end of the first quarter of 2022, our hashrate will be 10.37 EH/s, and our operations will be 70 percent carbon-neutral, with our long-term objective being to obtain a 100 percent carbon neutral footprint."
Despite this claim, Marathon also operates a 105MW data center adjacent to Beowulf's Hardin Generating Station, in Montana.
In a joint venture, which saw Beowulf get a stake in Marathon, the utility gives Marathon low-cost power from the Hardin Generating Station.
The coal power plant had been set to be retired, and for several years is thought to have not burned any coal. But Marathon helped resurrect the project, with its bitcoin funds.
Elsewhere, a Butte bitcoin facility helped save the Colstrip Power Plant with a 64MW deal, while a power plant in New York was resurrected to burn gas just for bitcoin.
Bitcoin is immensely power-intensive, with a huge amount coming from coal-powered sites in the US, China, and elsewhere. When a huge coal mine in the remote Xinjiang region flooded, one-third of Bitcoin's global computing power went dark.
Iranian and Venezuelan facilities also use low-cost electricity from ample oil reserves to power their mining rigs.
The exact power usage and emissions of the cryptocurrency are hard to track, but it is thought to have an annual carbon footprint similar to that of Argentina, according to Cambridge Bitcoin Electricity Consumption Index. It is significantly more carbon-intensive than mining the equivalent value in gold.
Mining rigs also have an embedded carbon cost and require the physical mining of rare-earth metals.
All of this was known before Elon Musk began pumping Bitcoin and Dogecoin, with Tesla buying $1.5 billion in Bitcoin and accepting it as payment earlier this year. Musk's repeated evangelism of the currencies helped push its valuation to record heights, but the billionaire suddenly reversed course in mid-May after noting Bitcoin was bad for the environment.
His change of opinion, coupled with moves by China to potentially ban mining cryptocurrency altogether, have caused the price of Bitcoin to fall drastically. But by that time, Tesla had made $100m in buying and selling the currency.
Now, Musk has said he has spoken "with North American Bitcoin miners," adding that "they committed to publish current & planned renewable usage & to ask miners WW to do so. Potentially promising."
Microstrategy CEO Michael Saylor said that the meeting had led to the formation of the Bitcoin Mining Council, which will promote sustainability.
But Musk will have only spoken to some miners - the currency is inherently decentralized, anyone with resources can mine. Given the cutthroat economics of the currency and the often razor-edge margins, operators will use the lowest cost energy they can find, even if it's from a polluting coal plant.
Should it somehow cause a shift to renewable energy, the other concern is that Bitcoin mining is an inherently pointless task for compute - it serves no function other than to mine a virtual currency. This means that it is potentially taking renewable energy away from more useful users.
Proponents claim it could help fund the renewable energy transition, but offer no evidence that it would manage that without adding strain to grids already struggling with the shift.