Cryptocurrency exchange company Coinbase experienced a major outage as the value of digital coins plummeted.
The company's value has also collapsed, with its stock down 60 percent this week alone.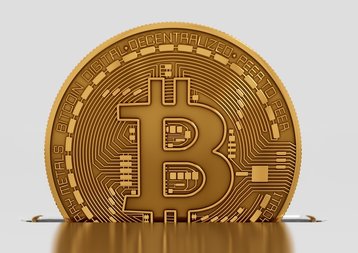 "We are aware that some customers are having issues trading and accessing accounts on Coinbase and Coinbase Pro," the company said during the outage.
"Your funds are safe, and we are actively working on the issue. We'll provide an update here soon."
Users reported being unable to sell their cryptocurrency or withdraw funds, even as prices of most major digital coins fell dramatically.
The largest currency, Bitcoin, has fallen to less than half of its November highs. This week, Ethereum fell by 20 percent of its value, and Luna dropped 98 percent.
Coinbase revenues have fallen over the past quarter as wider economic slowdown has curbed investor appetite for risking cryptocurrency training.
In a recent financial filing, Coinbase said that it held $256 billion in both fiat currencies and cryptocurrencies on behalf of its customers.
But it added that "the crypto assets we hold in custody on behalf of our customers could be subject to bankruptcy proceedings," and could be claimed by creditors in the event of a bankruptcy. Coinbase CEO Brian Armstrong said that user funds were not in danger.
The crypto crash has also impacted the demand for mining GPUs, Taiwanese hardware giant ASUSTeK said.
Co-CEO S.Y. Hsu said that some of the shift was due to a move from proof of work currencies to ones that require proof of space to mine - but the proof of space's Chia currency is down 98 percent from its peak.