Cologix has published its first Environmental, Social, and Governance (ESG) Report.
While the data center firm documents some of the efforts it is making around increasing energy efficiency and utilizing renewable energy, it fails to set a target date for the company to become carbon neutral.
"This report marks our first effort to summarize our work in ESG," said Cologix CEO Bill Fathers. "Cologix has been fortunate to grow exponentially over our 10+ years in business, and with this growth we understand our responsibility to act as good global citizens in addition to delivering the products and services our shareholders value."
"This first report is only the beginning of our ESG strategy, focusing on a future of excellence and sustainability."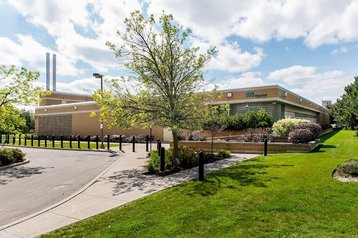 The company said 45 percent of its operations were powered by renewable energy in 2020; equating to 102.2 million kWh.
It completed 51 'energy efficiency projects' throughout the year. These include new cooling systems, LED lighting, reducing generator testing from weekly to monthly (while increasing generator monitoring and maintenance), and retrofitting more efficient pumps and Computer Room Air Handling (CRAH) units.
"Cologix and our leadership team are committed to working to achieve or exceed these goals. We are being as aggressive as possible in transitioning to more efficient, zero-carbon technologies," the report states.
The company said it also works with East Penn Manufacturing for its UPS battery needs - at the equipment's end of life, East Penn will reclaim and recycle the materials.
"East Penn's onsite, closed-loop system of sustainable reuse extracts lead, plastic, and acid, ensuring virtually 100 percent of each spent battery they receive at their facility is fully recycled," said the company.
Vantage and STT GDC have pledged to become carbon neutral by 2030. Digital Realty says half of its global portfolio is now powered by renewables. Equinix has pledged to reduce its own carbon emissions, and those created by its electricity supply, by 50 percent before 2030 and would reach 100 percent renewable energy by the same year.
QTS has said 36 percent of its was sourced from renewables as of 2020, and aims to procure 100 percent of the power required for all of its data centers from renewable sources by 2025. CyrusOne pledged to become carbon neutral by 2040, and says all of its European facilities are powered by renewable energy. Stack Infrastructure recently promised to run completely on renewable energy by the end of 2021.