CoreSite has acquired a data center in Miami, Florida.
The American Tower-owned company this week announced the acquisition of a purpose-built 103,000-square-foot (9,550 sqm) data center located at 2100 NW 84th Avenue in the Doral area of the city. Terms of the deal were not disclosed.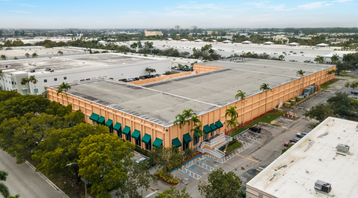 The new facility, now known as MI2, is a free-standing facility in America's Gateway Park built to withstand a Category 5 hurricane with a 185-mph-gust-rated roof. As part of the integration process, CoreSite will be connecting MI2 to the company's MI1 data center.
"Miami serves as a key conduit for businesses to manage and grow operations in both North and South America. This expansion in the CoreSite Miami data center campus will provide the hybrid IT solution enterprises turn to for secure and scalable connectivity to South America from the US," said Juan Font, President and CEO of CoreSite and SVP of US Tower. "We are excited to build on our proven record of operational excellence in the greater Miami area where we have been operating since 2006, offering optimal customer experience, critical security and business continuity support and access to cloud and network providers."
CoreSite didn't name the seller or the price. However, the facility was on the market earlier this year, with JLL representing Baptist Health South Florida in a partial sale-leaseback deal. The 4.3MW facility is a single-story property sitting on 4.5 acres and was build in 1991, and renovated in 2000.
Baptist Health is a faith-based not-for-profit healthcare organization in Miami. According to the marketing brochure, upon the sale of the property Baptist Health aimed to execute a two-year partial sale-leaseback, with the remaining space and power made available to the new owners.
CoreSite currently operates one other data center in Miami, the MI1 facility at 2115 NW 22nd Street. In operation since 2006, MI1 offers 43,000 sq ft (4,000 sqm) of data center space.
The company also operates one in Orlando American Tower recently merged with CoreSite after their $10 billion acquisition deal last year.