US data center firm CoreSite is expanding in California with a new Silicon Valley data center, and adding more capacity to an existing facility in Denver, Colorado.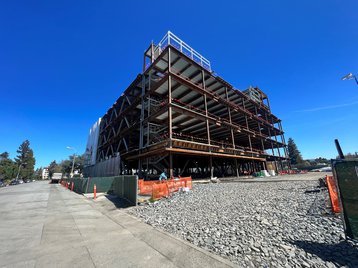 CoreSite is adding its ninth data center in Santa Clara, California. The new 240,000-square-foot (22,300 sqm), facility – known as SV9 and located at 2915 Stender Way – will offer 34MW of IT load, including a new on-site utility substation.
Construction is already underway, and the American Tower-owned company said it is on schedule for the completion of SV9 in 2024, with its first phase ready for occupancy in Q1 2024.
CoreSite has also completed the design and permitting process to add 3,420 sq ft (317 sqm) and 500kW of IT load to its downtown Denver (DE1) data center at 910 15th Street. The expansion at DE1 will increase the total square footage in CoreSite's Denver campus to 37,420 and will be available for customers in H2 2023.
"With expansions in both our Silicon Valley and Denver markets, CoreSite is delivering on our long-term strategy to meet the ever-increasing data center capacity demands and interconnection requirements of our valued customers," said Juan Font, president and CEO, CoreSite and SVP of US Tower. "Our strong financial backing by Fortune 375 wireless infrastructure leader, American Tower, and private equity partner, Stonepeak, means we have the direct access to capital required to grow with our customers to anticipate and build solutions for their future needs."
CoreSite gained planning permission for SV9 back in March 2022 after more than a year of negotiations and discussions about the facility. At the time the company said it was aiming for a 2023 completion date.
DE1 is one of two facilities CoreSite operates in Denver. The company took over both sites in 2012 after acquiring Comfluent. DE2, at 639 E 18th Ave offers more than 5,100 sq ft (473 sqm) of space.
SV9, unsurprisingly, will be CoreSite's ninth facility in the Silicon Valley area. It completed SV8 in mid-2020, while SV7 came online in 2016. In total, the company offers 1.179 million square feet (109,530 sqm) of data center space in the area.