In Corning's Q3 earnings call, the glass, ceramics and optics company said that hyperscale data center projects grew at a rate below expectations, hitting optical comms revenue.
Third quarter sales were $795 million, up six percent over the year before, but growth was primarily down to strong fiber-to-the-home performance.
Corning the market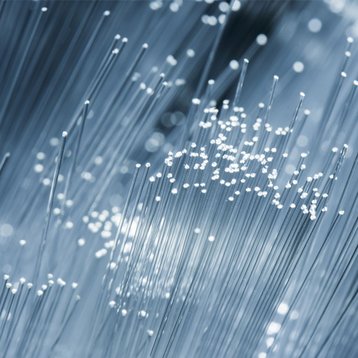 "While our growth in optical communications was strong on an absolute basis, we missed our own guidance because growth in hyperscale data center projects was below expectations," Tony Tripeny, Corning SVP and CFO said (transcribed by SeekingAlpha).
"Note that our sales for our large hyperscale data center range from $5 million-$10 million, so delay of a single project can reduce total segment growth by more than 1 percentage point. We remain well positioned to capture secular long-term growth in the hyperscale segment."
He added: "We expect hyperscale sales to continue growing faster than overall Optical Communications segment, but at a rate lower than we anticipated earlier in the year."
Answering an investor's question on the lower sales, Corning's Chairman and CEO Wendell Weeks said: "I think the way to think about it is, boy, it's hard to call within a couple of percent because just a couple of these hyperscale data centers moving from one quarter to the next or changing in their overall build plan can really move those percents around a lot."
But over the sort of the sweep of time, we feel good about our position there, and if you are a believer, as we are, that there's going to be a lot more hyper-scale data centers built, then we're going to grow with that. Calling the exact timing of these construction projects is not the easiest thing to do, as we just demonstrated."
He added: "I think, definitely this is an area that's going to be a key growth driver. Is it going to be uniform and smooth? No. But then again, fiber-to-the-home also can have these projects related flows.
"So, in general, we look at both as being two megatrends that are going to drive demand for our product and also where our market-access and our shares are quite strong. So I think both of those are worth paying attention to."
Across all of its businesses, Corning reported net income of $284 million for the third quarter, down 87 percent on quarter but up 34 percent on year. Net sales were $2.51 billion, up six percent on month, and ten percent on year.