Traditionally, IT and OT (Operational Technology) were kept in separate silos. However, with the disruption of Cloud, Software-defined, IoT and Open-source, coupled with the extensive Data Center and networks offerings, greater interconnectedness is now demanded. On 9 November, the 7th DCD Converged Hong Kong will gather 500 senior IT and OT professionals in two dedicated halls and overarching plenary sessions anchored by international speakers at the Hong Kong Convention and Exhibition Center to discuss such issues.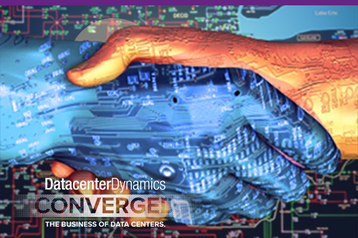 "The move towards the next generation infrastructure demands a change in mindset, and this requires movers and shakers of the industry to hear from the best minds and then be motivated to innovate according to their IT strategy and business needs", says Vincent Liew, Managing Director – APAC, DCD Group. "With our global conference footprint, we aim to bring the best minds to Hong Kong. With Hong Kong as a notable resilient Data Center hub, we have also gathered much interest from the region to join us this time round. It will be an exciting gathering of the industry", adds Vincent.
IoT and security threats in the cyber-physical infrastructure
Whilst IoT is driving the convergence of IT and OT for greater automation, agility and efficiency, this increasing pervasiveness of connectivity has expanded the attack surface of OT networks by opening them up to threats and dangers which are well known by the IT folks.
"Implementing a consistent security strategy across both IT and OT is essential for the future. Before that can happen, both sides must understand their threat environment.", says Ed Ansett, Chairman and co-founder of i3 Solutions. Ansett is one of the pioneers of the mission critical facilities industry, and has resolved many Data Center failures across the world. He is set to join the event in November alongside other IT leaders with experience in AIA, Hong Kong Jockey Club, Hong Kong Exchange, and Alibaba, to discuss the major challenges faced by the industry.
To cater to global interest, DCD has launched a full Data Center Week calendar, including Data Center tours and trainings, and the 3rd DCD APAC Awards. DCD's new delegate registration model means qualified, end-user delegates will participate with no registration fee. – see details.