CyrusOne President and CEO Gary Wojtaszek is stepping down from his roles "by mutual agreement with the Board," the data center REIT announced. His replacement Tesh Durvasula, was previously announced to be leaving the company, amid significant staff reductions.
Durvasula was head of the company's European efforts in January, when CyrusOne announced that he would be leaving, along with 12 percent of the company. Now it has announced he will serve as CEO on an interim basis, and stand as a candidate for the long-term post. No reason has been given for Wojtaszek's sudden departure - nor for Durvasula's non-exit.
Wojtaszek will provide transition assistance.
CyrusOne less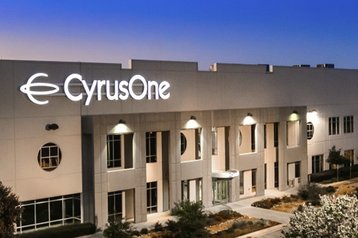 "It has been a tremendous journey and privilege to serve as the CEO and a Board member of CyrusOne since its IPO and spin-off from Cincinnati Bell," Wojtaszek said in a statement.
"From helping take the company public, to expanding overseas and emerging as one of the top data center companies in the world, I am incredibly proud of what we have accomplished and the culture we have created. I believe in the mission of CyrusOne, I have confidence in Tesh and the team, and look forward to seeing the company continue to succeed and expand."
The company has grown under Wojtaszek, building out its data center portfolio to more than 45 facilities across the US, Latin America, and Europe, as well as investing $100m in China's GDS.
But the company has seen its finances struggle to support its investment levels, with takeover rumors dogging the company throughout 2019. It ended the year with the news that its New York data center had suffered a ransomware attack, and began 2020 with the revelation that it planned to lay off some 12 percent of its staff. At the time, Wojtaszek blamed the decision on market conditions, including "the continued moderation in demand from hyperscale customers."
Among the employees let go, or quitting, was Tesh Durvasala. The company said that it had "mutually agreed" with Durvasula that he would leave "to pursue other interests, effective March 1, 2020, and remain in a consulting role through June 30, 2020." That appears to no longer be the case.
Ahead of the decision for Wojtaszek to step down, the CEO sold some $7.9m shares in CyrusOne across December and January, public disclosure data reveals.
"I know that I speak for everyone at CyrusOne in thanking Gary for his strong leadership and vision," Durvasula said. "Over the years, Gary has helped create a strong company culture at CyrusOne focused on excellent customer service and delivering shareholder value, which will remain unchanged."