Czech Internet portal Seznam.cz has launched a new data center outside Prague.
This week, the search engine and email company announced the launch of a second proprietary data center in Benátky nad Jizerou, called 'Nagoya'.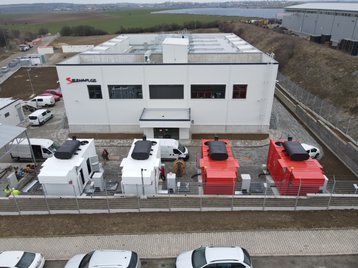 The building, located at Průmyslová Street outside northeast Prague, spans around 1,200 square meters and offers 3MW of capacity across two data halls and 200 racks. It will target a PUE of 1.1. The company broke ground on the project in February 2022.
The launch of the new facility will see the company exit space leased from O2 since 2006 in the telco's Nagano data center in Prague. The company expects to complete the migration by May of this year.
Seznam said its investment in the data center and the adjoining land amounted to approximately CZK 300 million ($13.3m). The company said another building or a photovoltaic power plant could be built on the property in the future on the empty adjacent plot.
The company operates another 3MW data center, known as 'Kokura', located in Horní Počernice in eastern Prague that launched in 2013. That site is undergoing an expansion with a new data hall, set to be complete next year. The company traditionally names its data centers after Japanese cities.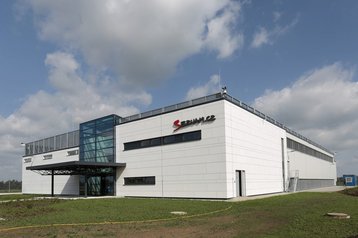 "Nagoya will offer up to 3MW for IT equipment. Two halls of the data center will fit over 200 server racks, each with a capacity of up to 15 kW," said Vlastimil Pečínka, technical director at Seznam.cz. "Another innovation will be the use of direct free-cooling for cooling the servers. Thanks to the large underground tank, we will use rainwater for cooling in summer. That means that, overall, to the maximum extent possible, we cool with direct outdoor air channeled via filters and, if necessary, modified to the required humidity in limited situations. This allows us to fully omit machine cooling."
Systeming.cz was the project's chief designer, and Altron was the general contractor.
"Nagoya is a technologically advanced solution packed with modern technologies developed by our development center," said Pavel Kvasnička, head of the Technology Division of Altron. "These technologies will make for cost-efficient and environmentally effective operation and will ensure the possibility of the data center's future development."
Founded in 1996, Seznam.cz is a Czech internet portal and search engine. Its brands include Email.cz, Firmy.cz, Mapy.cz, Sklik, Sreality.cz, Sauto.cz, Televize Seznam, Novinky.cz, and Seznam Zprávy.
The company also leases the Ósaka data center in Stodůlky from O2.