Quantum computing company D-Wave is now a public company, having gone public through a merger with a special purpose acquisition company (SPAC).
The deal valued the combined company at $1.6 billion. The company is now trading under QBTS and QBTS WS (warrant shares), respectively.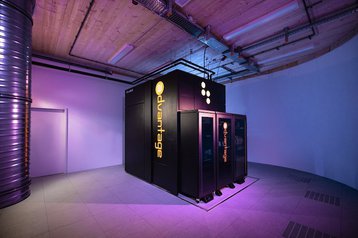 "From its inception more than 20 years ago, D-Wave has focused on delivering quantum computing products and services that provide the fastest path to practical, real-world applications with customer value," said Alan Baratz, CEO of D-Wave Quantum.
"Today marks a significant milestone in our journey, as we embark on our next phase as a publicly-traded company... The era of commercial quantum computing is here."
D-Wave uses quantum annealing for its existing systems, rather than the quantum gate approach favored by rivals like Google and IBM. It is generally seen as less flexible or powerful, but is still useful for optimization problems. The company is also developing a quantum gate system.
In July, Mastercard signed a multi-year partnership with D-Wave to use its annealing quantum computers and quantum hybrid solvers through D-Wave's Leap quantum cloud service to deliver real-time access to quantum applications safely and securely powered by Mastercard's network.
D-Wave joins rival quantum computing companies Rigetti and IonQ on the stock market.