Colocation firm Data Canopy – which was acquired earlier this week – has acquired the colocation data center hosting business of IT security service provider Ntirety.
Terms of the deal were not disclosed.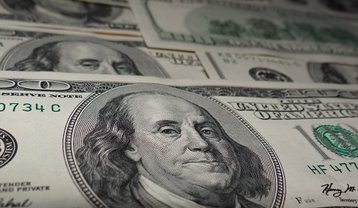 Founded in 2007, Data Canopy offers colocation, connectivity, and cloud offerings from dozens of data centers around the world. It operates out of third-party facilities, including CyrusOne, Equinix, NTT, DC Blox, Digital Realty, and others.
This week saw Data Canopy acquired by fellow colocation firm Intelishift, with the merged entity set to operate under the Data Canopy brand. Intelishift offers colocation out of six data centers in the US totaling around 88,000 sq ft (8,175 sqm) and 20MW across Dallas, Texas; Denver, Colorado; Irvine and San Francisco, California; Louisville, Kentucky; and Newark, Delaware.
Data Canopy is the current operator of the facilities where Ntirety's clients are hosted. The companies said the customers will be supported by "an organization dedicated to hosted solutions."
"The acquisition of the Ntirety colocation business is a natural fit," said Kurt Baumann, CEO of Data Canopy. "With Data Canopy as operator of the data center facilities where these clients are hosted, the transition will be fully supported by engineers and customer service staff who not only understand their current requirements but can help them to successfully plan for the future."
"Ntirety remains committed to being the foremost provider of comprehensive IT security solutions," added Emil Sayegh, CEO and President of Ntirety. "By transitioning our colocation-hosted clients to Data Canopy, we can rest assured that their infrastructure needs are met. This strategic move allows our team to concentrate on effectively managing and safeguarding our customers' infrastructures through our comprehensive managed security solutions."
As with Intelishift's acquisition of Data Canopy, the acquisition of Ntirety was facilitated by an investment from Metropolitan Partners Group.
Austin, Texas-based Ntirety offers a number of security services as well as colocation and cloud offerings. The company can trace its roots back to 1998 when Spectronet Inc. was acquired and renamed to Hostway Services Inc. The company merged with Hosting.com and rebranded to Ntirety in 2019 and pivoted to security. The Hostway brand is still active.