Kildare County Council has asked Irish planning body An Bord Pleanála to assess whether the use of a former Hewlett Packard building as a data center requires planning permission in Leixlip, Ireland.
In January 2020, BlackRock-affiliated EFIV Irish Property ICAV was granted permission to change the use of some buildings at the 80.56 hectares Liffey Business Campus, in Leixlip, Co Kildare, which was formerly known as the Hewlett Packard Campus. The property company was granted permission to convert Building No.3 from a warehouse to a manufacturing facility, and Building No.4 from manufacturing to office use. However, plans for a data center in another building are undecided.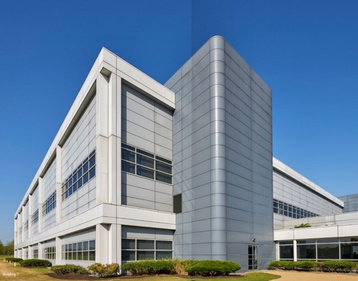 Kildare Council is considering a proposal to use the site's existing Building No. 7 as a data center (with ancillary offices), and has now requested An Bord Pleanála to decide whether or not the works proposed consitute "development", and whether they are exempt from planning permission.
New site KildareNow, says a decision is due by May 10. However, details about the data center development are seemingly unavailable online. This means that there are no spcifications avilable for the proposed facility, and despite the involvement EFIV Irish in other buildings, it is unclear which company - and which potentiual data center operator - is behind the proposal..
According to a Cushman & Wakefield brochure, the 194.5-acre site totals 1.1 million sq ft (102,200 sqm) of space across nine buildings and 10MW of available power. Existing occupiers include HPE, Celestica Ireland, MGS Manufacturing, DB Schenker, and Global Entserv (aka DXC).
Currently, Building No.7 is reported to offer warehousing, manufacturing, laboratory, and office accommodation. The building spans approx. 310,000 sq ft (28,800 sq m) over two floors as well as interstitial floors which offer plant and service handling.
Formerly the home of a meat factory and abattoir, the HP campus opened in 1996 and was primarily used to manufacture ink cartridges for the company's printers. HP announced the closure and planned sale of the manufacturing site in 2017; BlackRock acquired the site for €51m ($58.4m) in 2018 and subsequently sold it to Swiss real estate investment company Stoneweg last year for a reported €100m ($114.6m).
The Liffey Business Park is 20km from Dublin, where retro-fits with previously secured energy could become more popular. Ireland's state-owned electric power transmission operator EirGrid has said it will assess applications for new data centers in the data-center-dense capital city 'on a case-by-case basis' amid fears over energy supply and national sustainability targets.