New York colo provider DataGryd has completed construction of its 5MW MegaSuite 6 data center site.
Located on the sixth floor of the 60 Hudson Street carrier hotel in New York City, the MegaSuite 6 facility is expected to be ready for occupancy later in the year.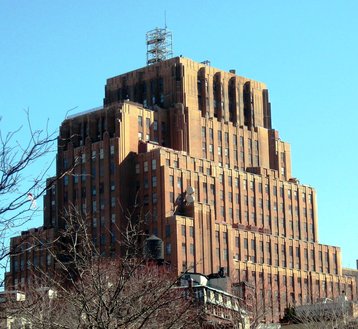 Suites you sir
The MegaSuite offers 72,000 square feet of support infrastructure, N+1 UPS and cooling systems and a 26,000 gallon onsite diesel fuel storage. The site is also connected to more than 300 carriers, network providers and exchanges, as well as six submarine systems anchored in the building.
DataGryd's floor of the carrier hotel can be configured into 100kW, 250kW, 500kw and up to 5MW suites.
60 Hudson Street, formerly the headquarters of Western Union, is New York City's largest data center by footprint and and is home to several data center companies, including Equinix, Digital Realty and Zayo.
Tom Brown, President and CEO of DataGryd, said: "As one of the largest data center construction projects in Manhattan, MegaSuite 6 stands as the most modern and efficient data center solution in the market."
Speaking at DCD>New York, Brown said: "We have 15MW of power, which is unique for the City of New York... when you are able to have that dense power, you can accommodate some of the emerging technology that folks need. Typically, a rack would be 2kW, now we're going to be able to service 5-7kW and as much as 20-30kW per rack unit."