Dataprev, the Brazilian public company affiliated to the Ministry of Social Security and Welfare and  responsible for the country's National Register of Social Information has received the Uptime Institute's Tier III constructed facilities stamp of approval for two of its data centers. 
The company has three facilities in total, respectively in Brasilia, São Paulo, and Rio de Janeiro, the two latter of which obtained the certificate. 
Renovations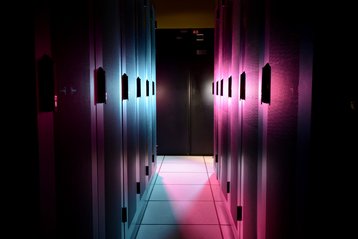 A measure of both performance and resilience, the validation of the constructed facilities marks a victory for Dataprev's strategic objectives for 2017. The next step for the company and one of the goals it says it will strive towards in 2018 is to obtain the final "operational sustainability" seal.
The federal district data center in Brasilia reportedly underwent an update of its electrical infrastructure, with new gen sets and UPS' installed in 2012, following which the company spent BRL400m (US$122.3m) on improving the data centers' IT infrastructure.
The company is also celebrating 2000 days (five and a half years) of uptime in the facility.
As one of the world's fastest growing economies, Brazil is the largest data center services player in Latin America, where the market was worth $2.87bn in 2016, according to Frost and Sullivan.
The consultancy group's study found that Brazil accounted for 47.6 percent of all activity, expected to grow to $4.37 billion in 2021 in the region. 
Most recently Google brought its first cloud region in the country online, Equinix launched a facility in São Paulo and Hostdime opened a data center  in the North of the country. 
Further, the Brazilian government, in collaboration with Spain, is planning a 9,200km (5,700 mile) submarine cable connecting São Paulo with Madrid and Lisbon, EllaLink, deliberately connecting Latin America and Europe whilst bypassing the United States to improve data confidentiality in both regions.