Edge data center provider DC Blox has successfully installed a fiber optic network connecting its facilities in Atlanta, Georgia, and Chattanooga, Tenessee, while also making a stop at Digital Realty's Atlanta data center located at 56 Marietta Street.
The company states that this will enable customers to use its data centers, which are approximately 120 miles apart, to form a disaster recovery pair.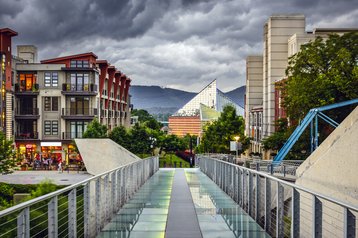 Bringing software-defined, edge data centers to the Southeast
The network, the company states, relies on Ciena 6500 packet-optical platform and Ciena 8700 switch. Bruce Hembree, vice president and general manager of North America sales at Ciena, said: "DC Blox is creating the next generation of software-defined data centers, bringing huge improvements in scale and responsiveness for latency-sensitive enterprise applications."
Completing the fiber route is but a phase in DC Blox' grand plan of creating "a distributed data center environment," according to Jeff Wabik, the company's chief network and strategy officer, in which "connectivity between all [its] data centers is so fast and abundant that applications can be distributed across them with minimal concern for latency and performance impacts."
The company recently announced plans to build data centers in Huntsville and Birmingham, Alabama, both of which it expects to bring online later this year.