Australian Data center and cloud service provider DC Two has sold its non-core infrastructure assets to DComm Infrastructure for AU$3 million (~US$2.02m).
DComm Infrastructure is a subsidiary of DComm Ventures, a web 3.0 technology group of companies in the blockchain industry.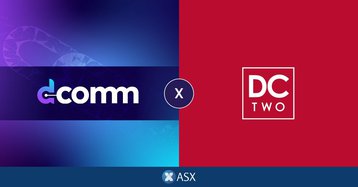 According to DComm Infrastructure CEO Brett Enderby, the purchase of DC Two's modular data center business will enable DComm to expand the data centers into its pipeline of AU$3.5 million (US$2.35m)'s worth of renewable energy projects in Western Australia.
The agreement, announced on February 27 though originally made in December 2022, will see DComm acquiring all of DC Two's modular assets, as well as its 'non-strategic' modular customer agreements and contracts which accounted for ~AU$1.2m (US$806,400) of revenue for the December 2022 half-year period.
This will include DC Two's customer agreement with AusMT Energy, a 100 percent renewable blockchain mining farm. While AusMT has not met the revenue expectations of its agreement with DC Two, the company 'works in conjunction with DComm Blockchain' in order to power its data centers through renewable energy, according to its LinkedIn profile.
In January, DC Two announced that it was making some strategic changes, and decided to focus on the cloud microservices sector, by 'leveraging its data center and cloud-hosted services.' As part of this new direction, the company also announced that it had acquired IT and cloud services provider, Attained Group.
Once the transaction with DComm is completed, DC Two will receive a cash consideration of AU$3m (~US$2.02m) before costs. According to the company, these funds will be applied towards sales and marketing, technical product and service development, technical staff salaries and the paydown of debt secured against the Modular Assets.
DComm said in a LinkedIn post: "With the addition of DC Two's modular data center business, we can pursue new growth opportunities and solidify our position as a leader in web 3.0 technology and tokenization offerings. This acquisition enables DComm to be in a strong position and establish a unique technology offering plus pursue its growth plans."
Established in 2012, DC Two opened its Bibra Lake data center in Perth in 2021 and operates another facility in the nearby Osborne Park. It also occupies space in Vocus' PerthIX data center as well as in the DXN-owned Secure Data Centre in Darwin.
It also operates several modular facilities co-located with renewable energy plants.