Nlyte Software has announced a new version of its DCIM software, adding features for power management, and pushing towards managing software defined data centers (SDDC).
The new version incorporates the functions of FieldView, a competitor Nlyte acquired earlier this year, adding considerably to its ability to manage and control the power distribution side of the data center, Nlyte CEO Doug Sabella told DatacenterDynamics  at the DCD Webscale event in San Jose.
Deeper links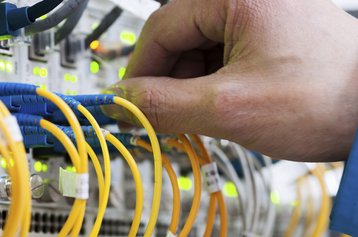 "It's at a whole new level," Sabella told DCD. The new version has closer integration with IT service management (ITSM) systems, bridging the gap better between IT and facilities. It has an improved user interface, and a better security model, which monitors activity by user accounts.
The new version uses more location metadata, including longitude, latitude, alias and purpose properties. It also supports Windows Server 2012 R2 & SQL Server 2014.
The move towards SDDC is going to make greater demands on the underlying hardware, says Nlyte, with a requirement that this infrastructure is consistent and highly available. A lack of accurate visibility can increase the risks of outage, the company warns. 
"Mission-critical facility operators are seeking fully automated software defined data centers, but find it difficult to achieve this due to a lack of visibility into all relevant data," said Robert Neave, Nlyte's co-founder and CTO.
Nlyte 8 is available now.