Data center building has leveled off in 2020 due to the Covid-19 pandemic, but will bounce back with huge growth in 2021 if building can properly resume, the DCD>Europe event heard today.
The European market will see a comparatively small ten percent growth in 2020, but this will surge to around 20 percent in 2021, as some 128MW of deferred projects are built, Penny Madsen, research director for data centers at property giant CBRE, told the online-only event today.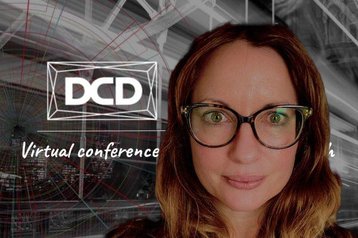 Putting building off till 2021
"In 2019 we had already had a record year, and were predicting a further massive increase," Madsen told the event. At the end of 2019, CBRE reported a 319MW increase in the data center sector for the four leading European markets (Frankfurt, London, Amsterdam and Paris or FLAP); the group predicted a further bumper year in 2020 with another 234MW of growth.
Instead, the Covid-19 pandemic changed everything. It made demand more urgent, and shifted it towards connectivity-focused colocation, as well as hyperscale, said Madsen. "Enterprises started to rethink their strategy. They had to shift their workforces online to overcome the first wave, then work out how to use colocation to enhance security, and how to make this a more long term decision for the business.
In the short term, cloud companies had to "sweat their assets," she said, supporting increased demand in the same space, while bringing on new capacity if they could. This also resulted in increased interest from investors.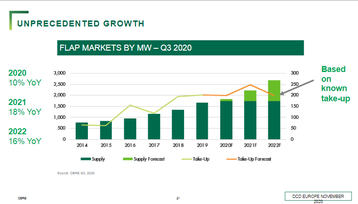 Next year, Madsen predicts an unprecedented "tsunami of supply," with 400MW of new data center space supplied in 2021, and the same again in 2022.
CBRE competitor Knight Frank, using a report produced by DC Byte reported a change in the top for markets earlier this year, with Dublin growing faster than Paris (so FLAP could become FLAD.
Madsen does not see this happening - largely because the two property moguls use different figures. While Knight Frank looks at enterprise and colocation data centers, including those under construction, Madsen's group at CBRE does not include enterprise data centers (or hyperscale), so they don't register Dublin so highly.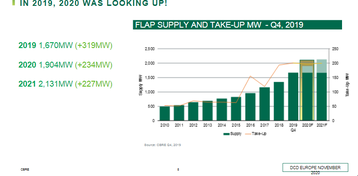 Dublin is different
"We run our own calculations, and we only measure carrier-neutral data centers, excluding enterprise and hyperscale," she told the event. "Dublin is a different market, with a lot of enterprise capacity."
Paris should not be written off quickly, she said. It's not had a big hyperscale market, and there's an untapped demand for cloud there, as French businesses were slow to adopt it.
In future, as land prices go up, new data center hubs will emerge, she said, predicting that North London would be important, alongside the rapidly growing West London hub.