DCI Data Centers has acquired land in Adelaide, Australia for a new data center.
The site in Technology Park, Mawson Lakes, will house the company's ADL03 facility. The company said it has secured Development Approval for the new facility, but specifications or timelines were not shared.
The portfolio company of Brookfield Asset Management currently has one other data center in Adelaide operational and a second in development.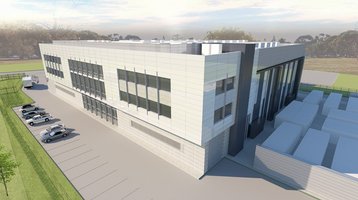 "South Australia has been successful in attracting global defense, space, high-tech, and creative industries. In fact, this state is home to the nation's defense-industrial complex – a world-class precinct. Industries like Defence go hand in hand with digital infrastructure, which in turn makes this state a critical data center region and supports a thriving digital infrastructure ecosystem," said Malcolm Roe, DCI Chief Executive Officer for Australia and New Zealand.
DCI previously announced its ADL02 facility in May, a purpose-built data center to be located in Kidman Park alongside its ADL01 site. Ground has been broken this week and the data center is due for completion in 2022.
"South Australia currently has more people employed in the State than ever before and investment such as this from DCI is going to help us sustain and create even more jobs – particularly in the IT and Cyberspace," said Premier Steven Marshall.
"Data center investment attracts IT workloads to our state and complements our already thriving defense industry. We also know that more revenue and jobs are created with digital infrastructure investment. This investment will stop these jobs being exported interstate," he added.
In June the company announced plans to develop a data center in Auckland, New Zealand.