Dell is launching a specialized IoT division and has plans to develop a range of products and services dedicated to connected technologies. 
The company foresees the emergence of a "distributed core" computing model where processors will need to respond in real time to solve problems of daily life.
The new dedicated division will be subdivided into specific product development labs, partner programs and consumption model areas. 
A new world awaits, we hope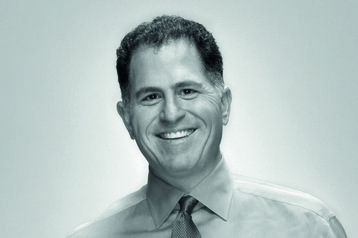 The company claims that despite the advent of cloud computing, the data center industry is on the cusp of another shift, which, according to chairman and CEO of Dell Technologies, Michael Dell, will see the emergence of "an interdependent ecosystem from the edge to the core to the cloud," combining AI and machine learning with IoT infrastructure. 
VMware CTO Ray O'Farell will lead the new division, and will be charged with developing IoT specific products and services in partnership with relevant companies. The company already has an IoT Solutions Partner Program, with more than 90 partners, which will be extended to include partners from the whole of Dell EMC Technologies.
The company is already cooking up half a dozen IoT products and services: Dell EMC's 'Project Nautilus,' software which will stream and process data from IoT gateways in real time; 'Project Fire,' a software-defined platform and part of VMware's infrastructure management tool, VMware Pulse, which will provide IoT management, local compute, storage and real-time analytics; 'Project IRIS,' an RSA labs security analytics program; processor accelerators in collaboration with partners including VMware, Intel, Nvidia; and an array of advisory services and specialized consulting services.
Dell isn't the first to jump on the IoT bandwagon. In September, Hitachi launched Vantara, an IoT focused company which combines Hitachi Data Systems, Hitachi Insight Group and Pentaho.
The company said this would allow it to tackle both information technology (IT) and operational technology (OT), and that one of its first products would be what it calls 'the Smart Data Center,' which will apply analytics and orchestration to develop management tools for the data center.