Taiwanese power distribution and thermal management specialist Delta Electronics has released a trial version of its InfraSuite Data Center Infrastructure Management (DCIM) software, offering perpetual support for up to five devices free of charge.
The new InfraSuite Device Master is capable of monitoring temperature and humidity sensors, fire suppression systems, uninterruptible power systems (UPSs), PDUs and CRACs.
Delta says the offer could be especially useful for small data centers and customers who want to try the software before they consider buying a full-feature version.
It can be downloaded from the Delta website.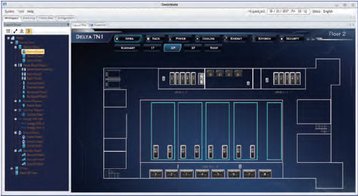 Giveaway
InfraSuite Device Master offers free access to real-time monitoring, status alerts, event logs and historical data for data center equipment. It supports a wide range of protocols including Modbus, SNMP, and OPC.
The software offers simplified migration to InfraSuite Device Master - a full-feature version of the platform that can scale to support multiple facilities across different countries.
"The InfraSuite Device Master is our free yet powerful entry-level solution for datacenter and facility management projects that demand uncompromising professional monitoring of business-critical devices. It is an ideal solution because it lets operators migrate as needed from simple device monitoring to a complete datacenter infrastructure management solution at any time," said Charles Tsai, general manager of Delta's Mission Critical Infrastructure Solutions business unit.