Former leader of Intel's data center business Diane Bryant has left Google after serving less than a year as COO of the company's cloud business.
A Google representative told Business Insider that the company was "grateful for the contributions" Bryant made while at Google, and wished her "the best in her next pursuit."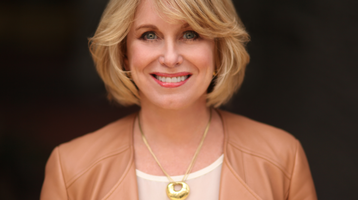 Short and sweet
Bryant quit her previous position in May last year, after 32 years leading Intel's Data Center Group, citing family matters.
The former group president has been credited with Intel's success in the data center industry, which ensured its growth despite slowing PC sales. 
Intel has continued to exceed expectations since Bryant's departure, registering net revenue of more than $16bn for the first quarter of 2018, as well as an increased share of data center chip sales.
Bryant joined Google Cloud at a time of strong growth, when it was outperforming both AWS and Azure, registering close to 50 percent growth year-on-year - but the company held (and still does) a smaller share of the cloud market than either Microsoft or Amazon.
Google's public cloud offering is now the third most popular globally, according to research recently published by Synergy.
Meanwhile, Intel's CEO Brian Krzanich was forced to resign last month - purportedly for a consensual affair with one of his employees. The company's CFO, Robert Swan, will serve as interim CEO, but Intel is said to have begun searching for someone to fill the position permanently.