Nordic data center operator DigiPlex has announced plans to recover waste thermal energy from its campus in Ulven, Oslo, and use it to heat residential properties.
The company has agreed a partnership with a subsidiary of utility provider Fortum, which has similar arrangements with data center owners across Scandinavia. The company will also provide DigiPlex with cold water for its cooling needs.
The facility in Oslo could heat as many as 5,000 apartments once the system is fully operational.
"Digitization must move towards a greener world, and our cooperation with Fortum Oslo Varme is an important step in that direction. From autumn 2019, when end users in Norway browse the web, they will be indirectly contributing to the heating of apartments in Oslo," said Gisle Eckhoff, CEO of DigiPlex.
Warms the heart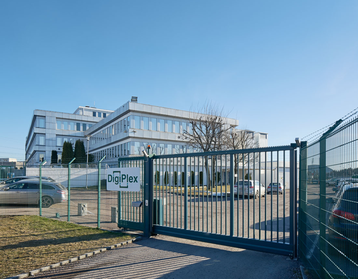 DigiPlex runs data centers powered by 100 percent renewable electricity, with sites in Sweden, Norway and Denmark.
Waste heat recapture can considerably improve data center efficiency, helping avoid venting valuable energy into the atmosphere, but it requires a district heating system, an extensive network of pipes carrying hot water to its intended destination, as opposed to heating it on the spot. Such networks are especially popular in Northern Europe – for example in Stockholm, nearly 90 percent of buildings are plugged into the district heating system.
DigiPlex is already recovering waste heat at its campus in Stockholm, in collaboration with Stockholm Exergi (previously known as Fortum Värme) - a joint venture between Fortum and the city of Stockholm.
Now, it will replicate this model in Oslo – with Fortum Oslo Varme establishing an energy production unit on campus, with all the associated heat pumps and pipelines.
"The district heating system operated by Fortum Oslo Varme is a 60-mile thermal energy distribution system in Oslo and is a great tool for moving energy from areas with excess to where energy is needed. We are very pleased to have signed this agreement with DigiPlex," said Eirik Tandberg, managing director of Fortum Oslo Varme.
"This type of third party delivery into the district heating network benefits both the environment and the city's population. Fortum Oslo Varme is already recovering energy from the sewage of Oslo, and by recovering the surplus heat from data centers, we further increase the share of recovered heat in our production and strengthen Oslo's cycle-based energy system."