Digital infrastructure investment company Digital Colony has formed Scala Data Centers, after acquiring facilities from Brazilian IT firm UOL Diveo.
The company, set to be one of the largest data center platforms in Brazil, will be led by former IBM and UOL executive Marcos Peigo. Terms of the transaction were not disclosed, but Bloomberg reports that Digital Colony spent between $300 million and $400m on the 30,000 square meters of built data center area.
Acquisition talks went on for about a year and most of the due diligence and negotiations were completed before the world went into lockdown due to the ongoing Covid-19 pandemic.
Investing at scala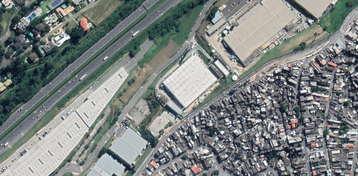 "Scala's Latin American investment strategy is highly compelling, and its quality data centers will enable the next generation of mobile and Internet connectivity throughout the region," Peigo said in a statement.
Digital Colony last year acquired Brazilian telecoms infrastructure solutions provider Highline from Pátria Investments. The company has been behind a number of high profile acquisitions in the data center sector, including funding Vantage Data Centers' acquisition of Next Generation Data. In March, Digital Colony's $8.2 billion acquisition of Zayo closed.
The company said that "despite current market conditions," it was still looking to invest in digital infrastructure businesses.
"Hyperscale data centers are more in need than ever, and we are confident that Scala, with its high-quality facilities, significant expansion capacity, and seasoned management team will provide a superior hyperscale solution," Digital Colony MD Jon Mauck said. "The business is ideally positioned to support the growth of cloud and IT outsourcing across Latin America and meet the demands of our global customers."
UOL Diveo, which provides IT outsourcing and broadband services, will continue to lease space in the facilities.