Data center giant Digital Realty will acquire a majority stake in the Westin Building Exchange in Seattle, Washington.
The company already owned 49 percent of the site, the primary interconnection hub for the Pacific Northwest, linking Canada, Alaska, and Asia. The sixth most densely interconnected facility in North America, the 34-story building houses more than 150 carriers and 10,000 cross-connects.
With its plan to acquire another 49 percent, Digital will leave previous majority owner Clise Properties with a two percent stake. Terms of the transaction were not disclosed, although the cost was likely higher than the $30.2 million Digital paid for its original stake in 2006.
A major connection point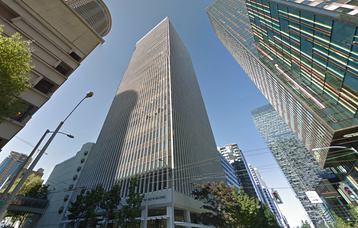 The deal is subject to the usual closing conditions but is expected to close in the first half of 2020. Upon closing, Digital Realty will assume management and operational oversight for the facility.
"This investment represents a significant step towards executing on the PlatformDIGITAL roadmap we introduced last November, adding coverage, capacity, and connectivity capabilities to enable our customers' digital transformation strategies," Digital Realty CEO A. William Stein said.
"This linchpin asset gives us the opportunity to fully leverage our robust business infrastructure and open up a full suite of enterprise IT solutions to our global customer base. This transaction further strengthens our interconnection platform and demonstrates our commitment to accelerating digital business on PlatformDIGITAL."
For the January issue of the DCD Magazine, we talked to Stein about PlatformDIGITAL and the company's wider plans. For more, read the piece here.