Digital Realty has acquired more land outside of Athens in Greece for future data center development.
The company late last month announced that it is under contract to purchase additional land in Athens which is expected to support 15MW of additional data center capacity.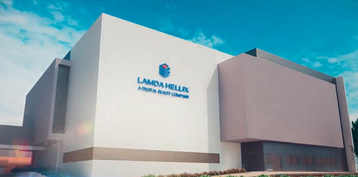 The land parcel is located adjacent to the in-development ATH3 and planned ATH4 facilities in Koropi outside Athens.
The company said the site is expected to support the development of new data centers which will connect to Digital Realty's existing facilities. The full size of the acquired land parcel and the acquisition price were not shared.
Apostolos Kakkos, Chairman and CEO of Lamda Hellix (recently rebranded to Digital Realty) said: "Today, with this latest development, a personal strategic plan and long-time vision is being realized: firmly placing Greece on the digital map and increasing its competitiveness globally. I'm particularly proud of Digital Realty's current position as one of the largest providers of data center services in Southeast Europe, with three data centers in operation and others under development, adding value to Greece's economy from both an economic and local employment perspective."
Digital Realty added that Alexandros Bechrakis, Lamda Hellix's Chief Commercial and Technology Officer, will succeed Kakkos and be the new Managing Director of Digital Realty's business in Greece.
Bechkrakis said: "I'd like to thank Apostolos for his exceptional leadership, as well as the contributions he has made to Greece through the development of its digital infrastructure. I look forward to continuing his legacy and further building on Greece's position as a hyperconnected gateway to Southeast Europe."
Whether Kakkos is remaining with Digital Realty in a wider role is unclear, and his LinkedIn hasn't been updated. DCD has reached out to the CEO for more information.
Update: Kakkos confirmed to DCD that he has moved on and will be "focusing on other investments in technology, real estate, and others."
Lamda Hellix was founded in 2002. Originally built as a cable landing station, its first facility, Athens-1, opened in 2003 and was the first data center to gain a LEED v4 Gold badge.
It opened Athens-2 in 2016, after weathering the Greek debt crisis. The company broke ground on ATH3 in October 2021, with the facility set to be operational by March 2023. Announced in early December 2022, ATH4 is expected to go live 'sometime' in 2024.
The company was acquired by Digital Realty in November 2020 and recently rebranded under the parent company's moniker as part of its retirement of the InterXion brand. Earlier this year it announced plans for a 6.5MW data center on the Greek island of Crete.