Digital Realty is to expand its Santa Clara, California, data center campus with a new four-story, 430,000 square foot (40,000 sqm) facility.
The company claims the 48MW site will be sustainable and will reduce its potable water usage by using up to 10 million US gallons of reclaimed water.
Digital serves more than 360 organizations across Silicon Valley, and provides direct access to both Amazon Web Services and IBM clouds. It also supports organizations' hybrid clouds with its PlatformDIGITAL technology.
Building in the heart of big tech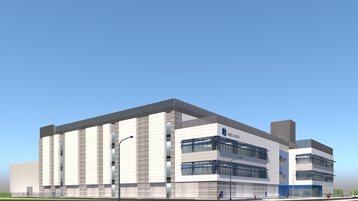 As part of the development, a planned new 'dark fiber' ring will extend metropolitan connectivity, in particular, to Digital Realty's carrier-neutral hub at 200 Paul Avenue in the center of San Francisco, California. The company claims that any organization deploying critical infrastructure in the facility will be able to cross-connect with any other Digital Realty hub at any of its campuses in the San Francisco Bay area.
The project is being developed in partnership with Pelio & Associates, a local real estate developer.
The company claims that the facility will be built using sustainable materials, including recycled concrete and steel, and will be power directly by renewable energy, including via a new rooftop solar array. The data center is intended to achieve LEED Gold certification. The company claims that 31 data centers across North America can now boast EPA Energy Star certifications.