It's been three months since Digital Realty Trust announced its intention to buy Telx and now it's a done deal. Now in a position to challenge Equinix, ironically one of its biggest customers, Digital Realty has a delicate 'political' task ahead as it plans future expansion. The $1.9bn deal caused little excitement on the stock market which has had plenty of time to digest the news.
Digital Realty is now uniquely positioned to provide the widest range of efficient, sophisticated global data center solutions for its customers. It can now connect all customers together and to the cloud or their critical partners 'anywhere globally' via what it calls 'The Interconnect Campus'. The new giant has 135 properties, 198 buildings and 32 markets. Having bridged the perceived gap between it and Equinix they stand closer together now as rivals not partners.
Digital Realty's targets to reel in as customers are the biggest players in the data center and cloud market - the, Oracles, IBMs, J.P.Morgans, Deutsche Banks, Morgan Stanleys and Facebooks - the really big players. Digital Realty's strategy will also be to target those customers needing internet gateway facilities such as Level 3 or NaviSite. It is in the interconnection arena that it can add value, using a different tactic than Equinix.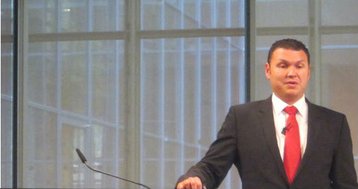 Scaling up or scaling down quickly
For individual customers requiring the potential to scale up quickly Digital Realty has facilities such as its Middlesex Turnpike, Boston data center and its El Segundo Boulevard, California facility – these would, Digital Realty's new CTO, Chris Sharp, told DCD: "Be the perfect solution for large retail users who need the ability to rapidly add capacity but don't necessarily know when."
Potentially the most lucrative for the real estate investment trust (REIT) is The Interconnect Campus which it plans as a global network. This would be the environment for customers to plant some roots and grow organically. These campus locations are in Ashburn, Virginia, Chicago, New York, Dallas, Silicon Valley, London and Singapore.
Digital's Sharp said: "The value of our connection strategy is in creating the international environments for customers to come together. For example we enable Netflix to directly connect to Akamai's network for great delivery of content to end users. By bringing Telx's capabilities and products to our global campus network we extend our offerings." Digital Realty is anticipating that by 2017 outsourcing will be driving significant demand and change, said Sharp: "Buyers will have shifted 50 per cent of their IT services sourcing portfolio to managed services.
"We are perfectly positioned to serve as enterprise partners of choice for companies moving to hybrid cloud but worried about the complexity about making that move. That is why we are partnering with companies of the quality of IBM Softlayer." The cloud provider is already present in Digital Realty facilities globally.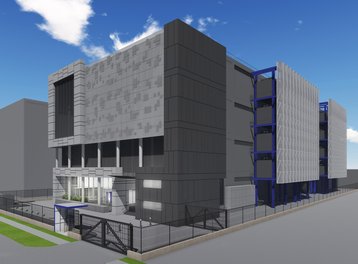 SMACC in collision with the network
Sharp continued: "We need to be able to help customers, in conjunction with our partners, solve perceived problems such as how do they deal with storage needs, speed of irretrievability and other concerns, all of which we can deal with." For Digital the Social, Mobile, Analytics, Cloud and Content (SMACC) world is in collision with the network so network-dense connectivity hubs will have to be aligned with Digital Realty's internet gateways. It also sees the need to connect its customers and partners inside the data center, connecting across data centers in metro areas and securing connections to private cloud services. These services will also depend on the enabling of internet peering and multi-cloud access for customers.
Digital Realty's future, Sharp said, hinges on how it works with its partners: "Using our campus connect facility we can directly connect to IBM SoftLayer in less than 1.5 milliseconds. IBM as a partner can scale Elastic Hybrid Cloud and Storage to Enterprise built around the connected campus providing a secure 10G direct cross-connect to SoftLayer Cloud.
Sharp sees significant potential for Digital Realty's expansion in Asia Pacific, which can be particularly fruitful for them, but also in Europe where he sees a number of opportunities in the near future. "As long as we provide the right level of sophisticated infrastructure and work with key talented partners we see great opportunities world-wide for both retail and wholesale colocation – but the name of the game is providing speed and connections to the increasing volume of customers moving into the cloud and managed services."