Data center giant Digital Realty has shared its initial outlook predictions for 2018, and is forecasting between $3 billion and $3.2bn in revenues for the year.
The real estate investment trust expects to deliver core funds from operations (FFO) per share within a range of $6.45-$6.60, which is approximately an eight percent year-over-year growth from the midpoint of 2017. FFOs are how REITs define the cash flow from their operations, and is calculated by adding depreciation and amortization to earnings, and subtracting any gains on sales.
A strong year ahead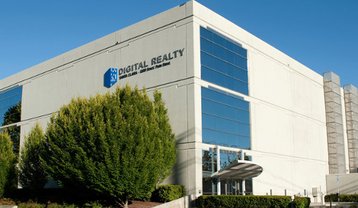 The company, which last year merged with DuPont Fabros, also expects its capital expenditure to reach between $900m and $1bn as it continues to expand existing data centers, and build new ones.
"The strength of our global, connected, sustainable platform - supported by strong secular demand drivers - provides the framework for our expectation of delivering high-single-digit growth in 2018 core FFO per share," Digital Realty's CEO, William Stein, said.
Chief financial officer Andrew Power added: "Digital Realty's comprehensive set of data center solutions provides unparalleled value to our customers, translating to a stable earnings base while also positioning us to achieve accelerating growth upon this base."
Digital Realty's financial results for the fourth quarter and full-year 2017 are expected to be released after the market closes on Thursday, February 15, 2018.