Digital Realty and local utility ComEd have opened a new power substation at DR's Franklin Park data center campus in Chicago.
The two companies cut the ribbon on an electrical substation to support future growth on the rapidly growing campus. Set within the DR site, the substation itself is a four-acre unit.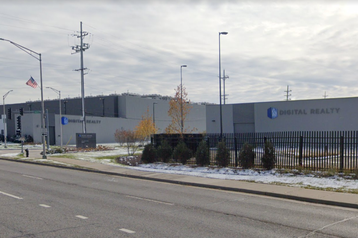 While utilities in other data center hotspots such as Northern Virginia have had trouble keeping up with demand, ComEd reckons it is doing fine, having connected up 16 new data center projects in the past two years, including six projects in 2021 alone, totaling more than $2 billion in local capital investment.
Gil Quiniones, CEO of ComEd, said: "We know that data centers have many location options, but companies like Digital Realty continue to choose northern Illinois thanks to the state's incentives as well as the investments we're making to deliver industry-leading reliability, with access to infrastructure and clean energy needed to meet the demands of today's customers."
Digital Realty owns seven sites in northern Illinois, and also plans to expand an existing site in Chicago's South Loop. The new substation in Franklin Park will support additional customers on the campus.
"Northern Illinois and Franklin Park, in particular, are critical to Digital Realty's and our customer's businesses," said Bill Stein, CEO of Digital Realty.
The construction was led by MJ Electric, with other local suppliers taking part, including Stevenson Energy, Sonoma Underground Services, and women-owned contractors Heels and Hard Hats.
Franklin Park's mayor Barrett Pederson welcomed the new transformers: "We are grateful that ComEd has provided our community with the infrastructure to power new growth industries in Franklin Park. Together, we have kickstarted the revitalization of the eastern stretch of Grand Avenue with the removal of dated utility poles and the introduction of a state-of-the-art, high-technology campus that Digital Realty calls home."