DigitalBridge Group is exploring the sale of a minority stake in Vantage Data Centers.
During its most recent quarterly earnings call, CEO Marc Ganzi said DigitalBridge was aiming to raise more funds while also seeing more of its 'operating segment deconsolidated' akin to how the company recently recapitalized DataBank with new investors.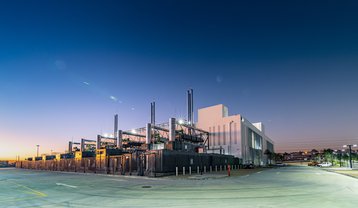 The company said that during 2023 it aims to reduce its ownership of DataBank further, raising another $600 million and diluting its ownership to around eight percent. Likewise, the company could reduce its ownership of Vantage SDC – a holding firm for stabilized Vantage assets – from 13 percent to just under 10 percent. It built its stake in the company from 2020.
Bloomberg notes a deal for Vantage could raise more than $1.5 billion, according to people with knowledge of the matter said; Digitalbridge is said to be working with UBS Group AG to gauge buyer interest.
DigitalBridge didn't provide comment to Bloomberg.
Vantage operates more than 20 data center locations across the US, Canada, Europe, Asia, South Africa, and Australia, with more in development.