DigitalBridge Group is in advanced talks to buy data centers from Hong Kong tech firm PCCW, according to reports.
The DigitalBridge data center REIT, which formed from Colony Capital in June, already owns large data center holdings and is now thought to be after the PCCW's data center business, which includes nine data centers in Hong Kong, China, and Malaysia.
PCCW has been looking to sell these assets off since April, according to reports in Bloomberg.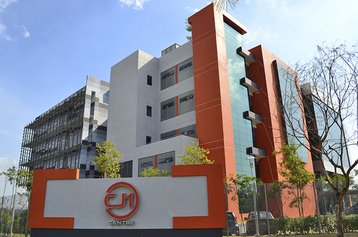 PCCW stepping away from data centers?
Bloomberg puts the likely priced at $600 million for an unspecified set of data center assets, less than the $1 billion PCCW was reportedly seeking in April for its entire data center business. Apparently an auction has been held, and DigitalBridge has emerged as the strongest bidder.
PCCW's data center business operates seven data center locations in Hong Kong, one in mainland China, and one in Malaysia. Since China imposed a stringent Security Law on Hong Kong in 2020, data center operations in the city have been more complex. Back in 2016, PCCW announced D-Infinitum, a scheme in which it offers APAC customer space colocation space in partner data centers worldwide.
The PCCW business includes media and payment services and is controlled by billionaire Richard Li.
DigitalBridge has some $32 billion of data center assets from the Colony Capital portfolio, which include controlling interests in Vantage Data Centers, DataBank, zColo, Zayo, and Scala Data Centers in Brazil.
Colony Capital had been shifting towards data centers under CEO Mark Ganzi - who was CEO of Digital Bridge, originally a cell tower infrastructure firm which moved into data centers. In the past year, the company has sold off its non-digital properties such as hotels, and rebranded becoming a data center REIT, under the new/old name DigitalBridge.
None of the parties are talking publicly about a deal between PCCW and DigitalBridge