Digital infrastructure firm DigitalBridge is to expand its footprint into the Middle East.
DigitalBridge Group will manage a new partnership, with the Saudi sovereign wealth fund Public Investment Fund (PIF) as an investor.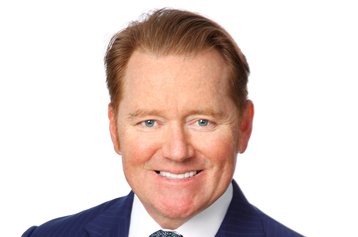 The new partnership will aim to develop data centers in Saudi Arabia and across the Gulf Cooperation Council (GCC).
The size of the investment wasn't shared. No new data center developments have been announced at this time.
DigitalBridge said the partnership will initially prioritize investments in the data center sector, but expects to expand into towers, fiber, small cell, and Edge infrastructure in the future.
"As a global leader in digital infrastructure, we are pleased to partner with PIF to further enable the digital infrastructure build-out in Saudi Arabia and across the GCC countries," said Marc Ganzi, DigitalBridge CEO. "We see significant opportunity for continued growth in the sectors in which we specialize and look forward to leveraging our capabilities and expertise to capitalize on the long-term opportunities across this important region."
The Public Investment Fund is the sovereign wealth fund of Saudi Arabia and one of the largest such funds in the world. It has previously invested in Zain's Saudi towers unit, bid to takeover STC's Tawal tower unit, and owns stakes in Jio, STC, and SoftBank. It also has investments in real estate and energy infrastructure.
DigitalBridge owns a number of data center operators and, through the likes of Vantage and AtlasEdge, operates sites across EMEA. However, its platforms haven't traditionally had a presence in the Middle East.
DigitalBridge partners with CAI for sustainability projects
Earlier this month, DigitalBridge announced a $300 million decarbonization partnership with infrastructure investment firm Climate Adaptive Infrastructure. The agreement will initially see CAI invest in Switch Inc.
CAI will work with DigitalBridge to deploy utility-scale solar, wind, hydro, energy storage, water conservation and re-use, renewable biodiesel, and green hydrogen. These projects, which may be financed, built, owned, and operated by CAI, will help support DigitalBridge's carbon goals.
"The DigitalBridge team is broadly recognized for their success in the sector and, through this initiative, continues to demonstrate forward thinking around further decarbonizing their ecosystem," said Bill Green, managing partner of CAI. "We are excited to be launching this innovative partnership with DigitalBridge."
DigitalBridge's Ganzi added: "We are pleased to partner with Bill and the entire CAI team to accelerate DigitalBridge's path towards a more sustainable digital infrastructure ecosystem."